My sinful surrender..... my weakness.
Pizzas tempt me endlessly, and I surrender sinfully.....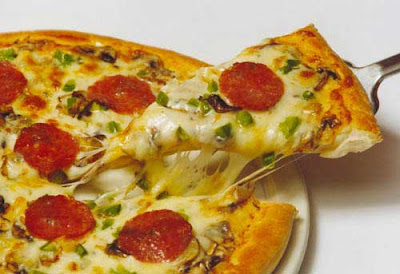 There's nothing like giving in to the temptation of lip-smacking pizzas....
Served hot and served rich, with fresh cream, or extra cheese....
Enriched by the chicken slices, or a delicious topping of tomatoes and onions...
The golden corn, the mushroom and capsicum and paneer or pepperoni combo.
Remember, pizza tastes best when there's more than just a pair of hands picking up the slices...... and fighting for the last one.